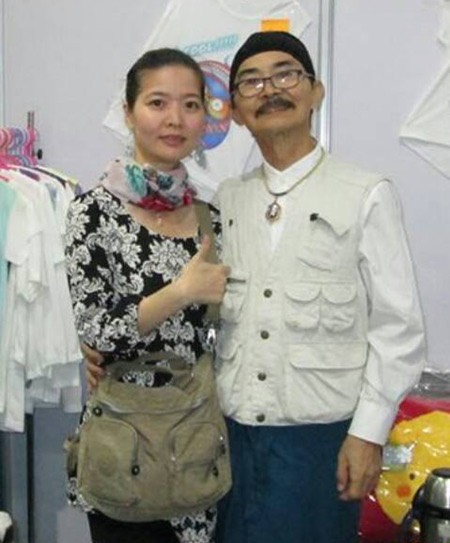 Breeders:  Khun Preecha Vadhana & Khun Kingkarn Vadhana
"Niché au cœur du centre-ville de Bangkok, Khun Preecha Vadhana (surnom DTU), sa femme, et sa fille Khun KINGKARN Vadhana, élèvent les races de chats thaïlandais depuis trois ans. Sur la photo, Dtu et sa fille Kingkarn.
Dtu a grandi à Bangkok, il est né dans la province de Trat où sa famille possède une plantation de caoutchouc et de noix de coco sur l'île de Mai Si. Son rêve était d'étudier à l'étranger, au Japon, mais quand ses parents sont décédés, il a fini par rester à Trat et gerer l'entreprise familiale.
Finalement, il a fait son chemin  et il est revenu à Bangkok où il est devenu acheteur pour un célèbre restaurant japonais, où il a travaillé pendant les 30 dernières années.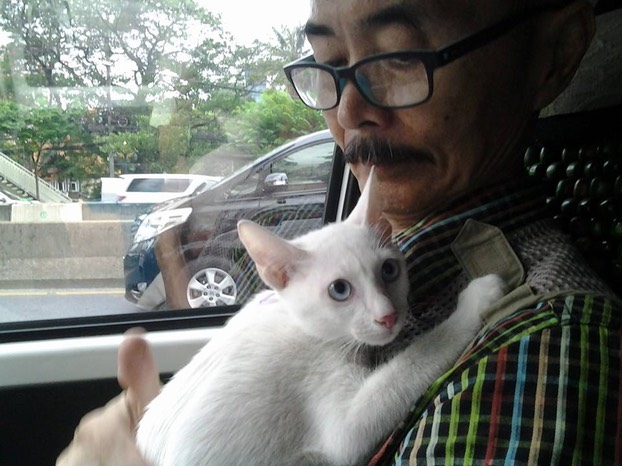 Maintenant à la retraite, Dtu a acheté sa première femelle Wichianmaat (siamois)  a un éleveur thaïlandais de renom, Aree Ubumrung, qu'il a nommé Ubumrung en hommage a l'éleveur. Fasciné par le plastron unique du Wichianmaat et par son extraordinaire personnalité, il voulait plus, et surtout  partager ces chats avec d'autres personnes.
DTU accoupla sa femelle avec un mâle de Kamnan Preecha a Ampawa. DTU a été captivé par l'accouplement et tout processus de l'accouchement et c'est à ce moment qu'il a décidé de devenir  éleveur. Il a obtenu trois chats de Khun Suphat, qui est maintenant un éleveur de  Wichianmaat à la retraite.Avec très peu d'éleveurs de Wichianmaat , DTU a commencé à visiter les temples de toute la Thaïlande, sauvant des Wichianmaat et les introduisant dans son programme d'élevage.
En 2012, il a reçu un prix de district de Bang Rak à Bangkok pour la préservation du Wichianmaat comme etant un important patrimoine en Thaïlande. La popularité du Wichianmaat à Bangkok a rapidement grandi ,plusieurs stations de télévision lui ont demandé des interviews.(liens ci dessous)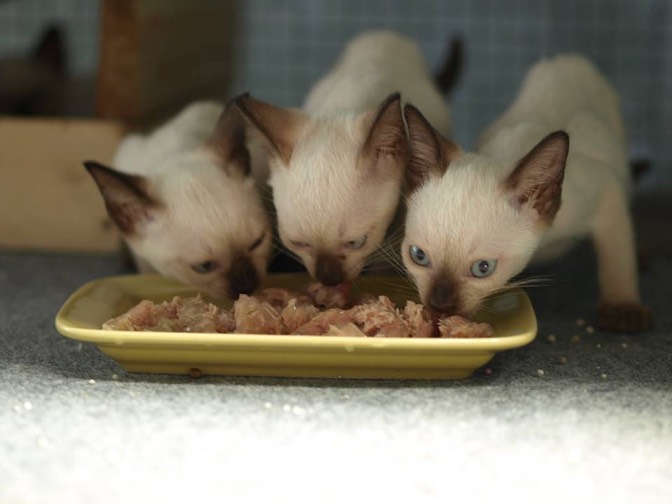 Engagé à préserver et promouvoir le Wichianmaat, un de ses bon ami, Ajarn Putinakorn etudiant à l'école Sarapat Thonburi gére encore son site Web. Dans la dernière année Dtu a étendu ses efforts de préservation afin d'inclure le Korat, le Khao Manee, et le Suphalak. Si vous êtes à Bangkok, Dtu et sa famille vous accueilleront chaleureusement et vous inviteront à visiter leur maison, leur chatterie et a voir leurs beaux chats…. »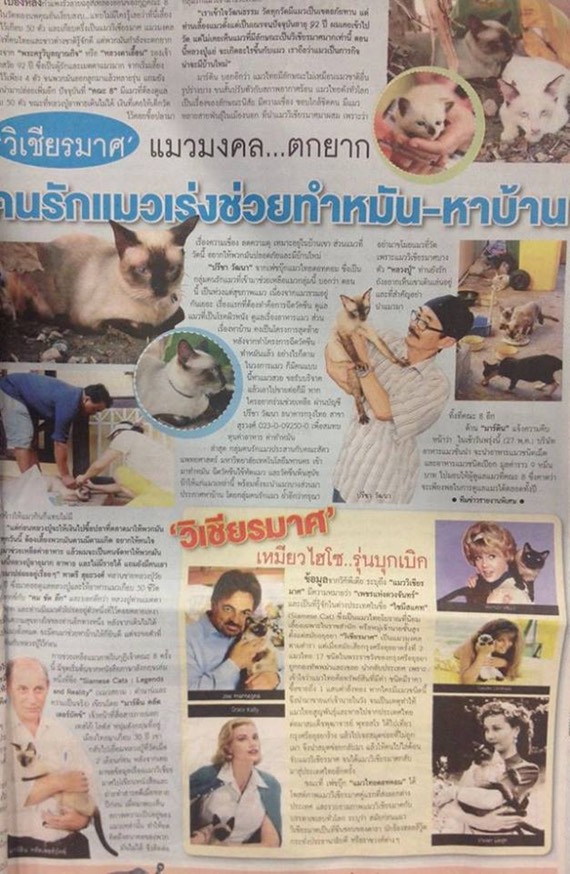 "Nestled in the heart of downtown Bangkok, Khun Preecha Vadhana (nickname Dtu), his wife, and his daughter Khun KINGKARN Vadhana, have been breeding the ancient Thai cats for the last three years. Pictured to the right are Dtu and his daughter Kingkarn.
While Dtu grew up in Bangkok, he was born in Trat province where his family owns a rubber and coconut tree plantation on Mai Si Island. His dream was to study abroad in Japan, but when his parents passed away, he ended up staying in Trat and managing the family business.
Eventually he made his way back to Bangkok where he became a purchaser for a famous Japanese restaurant, where he has worked for the last 30 years.
Now retired, Dtu bought his first female Wichianmaat (Siamese) cat from a reputable Thai breeder, Aree Ubumrung, who he named Ubumrung in respect to the breeder. Fascinated by the unique points of the Wichianmaat and the extraordinary personality he wanted more, and to share these cats with other people.
Dtu mated her with a male from Kamnan Preecha in Ampawa. Dtu was captivated by the mating and birthing process and it was at this point he decided to become a breeder. He obtained 3 cats from Khun Suphat, now a retired Thai Wichianmaat breeder.With very few Wichianmaat breeders, Dtu started visiting temples around Thailand rescuing Wichianmaat cats and implementing them into his breeding program.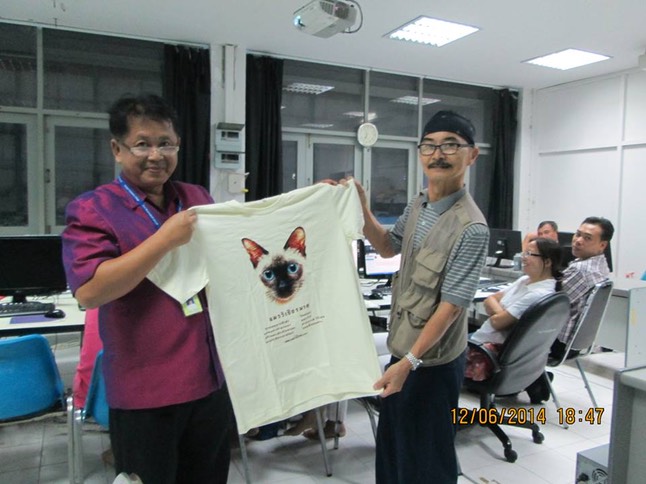 In 2012 he received an award from Bang Rak district in Bangkok for the preservation of the Wichianmaat as an important heritage cat to Thailand. The popularity of the Wichianmaat in Bangkok quickly grew with multiple TV stations and shows interviewing him, some of which can be watched in the links below.
Committed to preserving and promoting the Wichianmaat, a good friend of his, Ajarn Putinakorn at Sarapat Thonburi School and students constructed, and still manage his website which can be found below. In the last year Dtu has expanded his preservation efforts to include the Korat, Khao manee, and the Suphalak.  If you are in Bangkok, Dtu and his family warmly welcome you to visit their home, cattery and beautiful cats. »
https://www.youtube.com/user/MrSiamesecatsand/videos